Oktoberfest!
It's what everyone is talking about.
But does anyone even know when this event will be? Nah ah ah!
When I was still at my minority age in my childhood place, Cebu I still can remember the whole month celebration of this said event. That very stage at Fuente, Cebu is still very visible in my memory. Every weekend, a showcase of talents from various artistas, known bands and a variety of show is always the main talk. People get together to witness it and of course to have a taste of the famous San Miguel Beer.
Now, I am of my legal age already, of course I don't wanna be left behind of this. Anyhow, it's not the beer I am after but for the experience I get, the feeling of being in a group. You know what it means.
The Davao-enions already had their time last year as the Mindanao SMB Oktoberfest was held at their place.
Now, it's our turn to rock, Kagay-anons
for this Oct 14, 2011, Friday, the day after tomorrow, (not the end of the world)
SMB Oktoberfest is yet to start!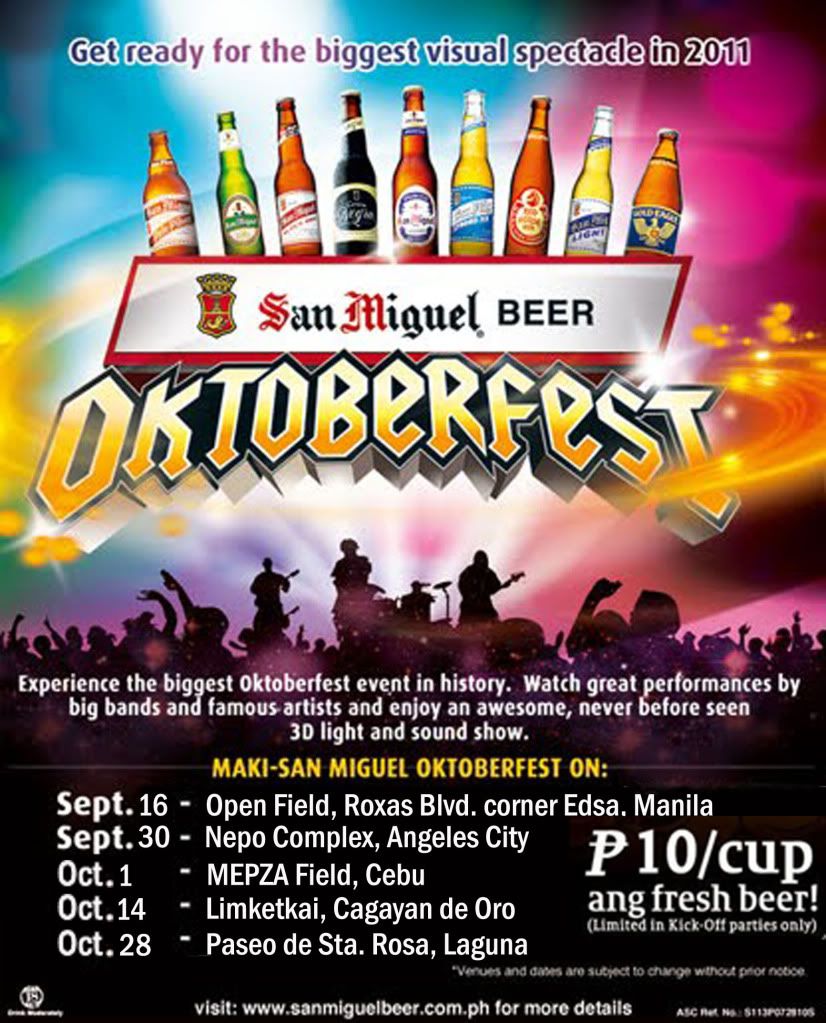 Sincerely,