Day 02: Where you'd like to be in 10 years?

Honestly, I had been dying to write this second day blog challenge (I apologize for a one day delay) but later did I just find out that it is a "where" for I thought it was a "what". Thoughts had already been occupied in my mind the moment I had mistakenly read it such as, "I'll be a full time traveler writing all my journeys and a part time nurse." Now, I just need to make another from scratch again.mmmh So, I'll start with...

Today, Oct 26, '11, currently looking at these lovely girls from gossip girls posing their best shot at Paris. Gossip girl is such an epic and obviously one of my favorite TV series. I couldn't describe more, it's not another girly girly show that sooner or later it just gets boring. Aside from the gossip girls, it's the place that I also love. Hey, who else does not want Paris. Paris is love. And if ever I am gonna choose where my honeymoon would be, definitely it would be Paris.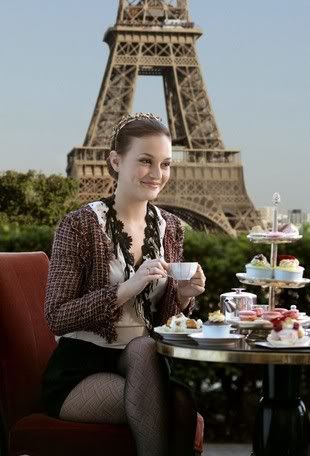 10 years after, well, the picture speaks for themselves. I will be in Paris drinking a cup of coffee and who knows I'll be best friends with the gossip girls and hanging out with them in just an ordinary Wednesday.




Sorry, Blaire, you are not anymore in the upper east side of Manhattan and some things just need to be changed. I bet I need a welcome greeting here. Bubye Blaire.




Don't worry B, you know it's just my nature, we're friends anyway so I figure we need to catch up and bringing along S might the best idea.

Now, that is a dream. Well, it's the future and we can never tell. xoxo


Sincerely,