It was a long time ago when I already dropped the sessions for drinking and the only drinks that had preoccupied my weekends for the past few days were just mere occasional shots and events purposes. But just last Saturday, I had a different shot. Different because it was not I who had it instead I was the one who gave it to 59 persons all in all. It was the flue vaccine shot. I was tasked to inject it to all the employees and their families on the list.
And for a couple of days or months from now already was I not been in a hospital and and practicing my nursing skills, my fingers was obviously shaking paired up with my heart beating fast. I did my very best not to show it or else I'll end up to be an incompetent one. In the end I managed to give shots to a handful of persons and the rest will be today since not everybody on the list was present during that day.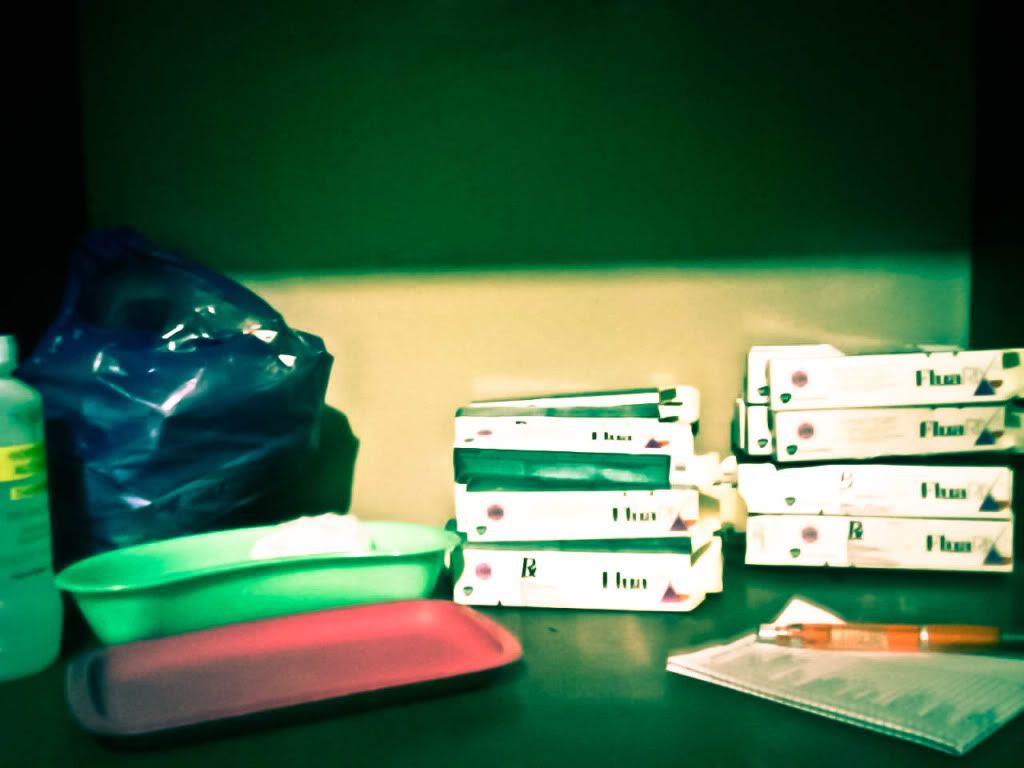 I was disappointed I was not able to have a picture with myself but I'll manage to take one for today.
Sincerely,